Welcome
Springdale Math Week
This week is a chance to put away the worksheets, paper/pencil formulas, and calculators. Simply engage with math as a family through delightful games and stories - all from the comfort of your own home.
Semana de las Matemáticas de Springdale
Esta semana tienen la oportunidad de dejar las hojas de trabajo, las fórmulas con lápiz y papel, y las calculadoras. Simplemente interactúen con las matemáticas en familia a través de encantadores juegos y cuentos, todo desde la comodidad de su hogar.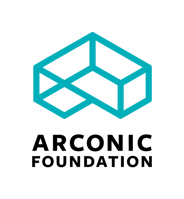 Arconic Foundation is sponsoring a district-wide implementation of MIND's ST Math program at the Springdale School District. Arconic Foundation is the charitable foundation of Arconic Corporation, the parent company of Kawneer. Kawneer Springdale employs approximately 500 people and produces architectural aluminum systems for the building and construction industry.